The most spectacular illusion effect is human life risk. Magic stars are able to saw, divide into parts, permeate through the body, pierce a person and even squeeze him to an impossible size, but decapitation takes a special place. The guillotine is one of the most striking illusions!

Outstanding illusionists "chopped off" heads with a guillotine - David Copperfield, Criss Angel, Hans Klok, Dani Lary, Simon Drake, Paul Daniels, Princess Tenko (Mariko Itakura), Stephen Mulhern, Melinda Saxe, Brandon Silverfield and a lot of others. The illusion guillotines "hacked" the heads of Kate Moss, Elle Macpherson, Claudia Schiffer, Jennifer Ellison, Stella McCartney, Mischa Barton... and thousands of spectators.
Grandis Guillotine is a unique illusion, being both developed and patented by the Ukrainian magician Mihail Mag Grandis. It turned out to achieve unprecedented realism, impeccable appearance and the superb effect, making an impression on the audience for 4 years spent on the Grandis Guillotine creation.

There were many guillotine variations during the illusion art history, including even portable, which received the general name Head Chopper. But it is Grandis Guillotine, being the most perfect today: a real metal blade, thin wooden frames, both original and historically accurate construction, complete safety, reliability and simplicity in a demonstration.
Video
Advantages
Spectator
You can invite a spectator to take part in the trick - there is no need for a constant assistant.

The trick is quite simple for a magician, without any inconveniences to the spectator.
Historical accuracy
The illusion is inspired by real guillotines: both blade shape and size, materials used, the simplest possible construction, without unnecessary elements - everything serves to create a truly dramatic effect.
Complete safety
Thanks to the triple protection system the trick is absolutely safe. When performed, a spectator or an assistant is always protected from the blade with a metal 10 mm thick.

Moreover, the device is designed in such a way it is merely impossible to use it dangerously.
Real metal
The blade is made of real metal, being perfectly polished. All the internal elements the blade is inserted in are trimmed with a special material, preventing the scratch formation. Thanks to the polish, it is emphasized a single sheet of metal is used as a blade, and there are no primitive secrets.
360 degree view
There are no chances for spectators nor to see, neither to unravel the secret from which side they would not look. This is an important feature - Grandis Guillotine can be demonstrated anywhere, it doesn't matter if it is a theater or a stage, a circus or an arena, a restaurant or a street.
Cases for transportation
Quick assembly/disassembly
The illusion apparatus is supplied with two specially designed carrying cases, there is a blade in the first one, both guillotine and a stand under the blade are in the second. The construction allows you to install and prepare the illusion in minutes, assembling it back as fast.
Chopped vegetables
Be sure to place the cucumber in the guillotine, put down the blade and show the audience both smooth and flawless cut for maximum effect at the beginning of the trick.
Also:
• Repeated demonstration without extra preparation
• The trick is simple to perform
• Both high-quality and wear-resistant wood is used in the manufacture
• Maximum mechanics reliability - no service maintenance required

History
The idea of Grandis Guillotine creating appeared in the far 2012. Choosing the illusion for his show Mihail Mag Grandis faced with the fact almost all the existing variants of this effect do not look convincing enough, having various drawbacks. Even taking into account a crowded schedule of shows, Mihail devoted all his spare time to sketches, searching for all the necessary technologies and perfecting the illusion concept.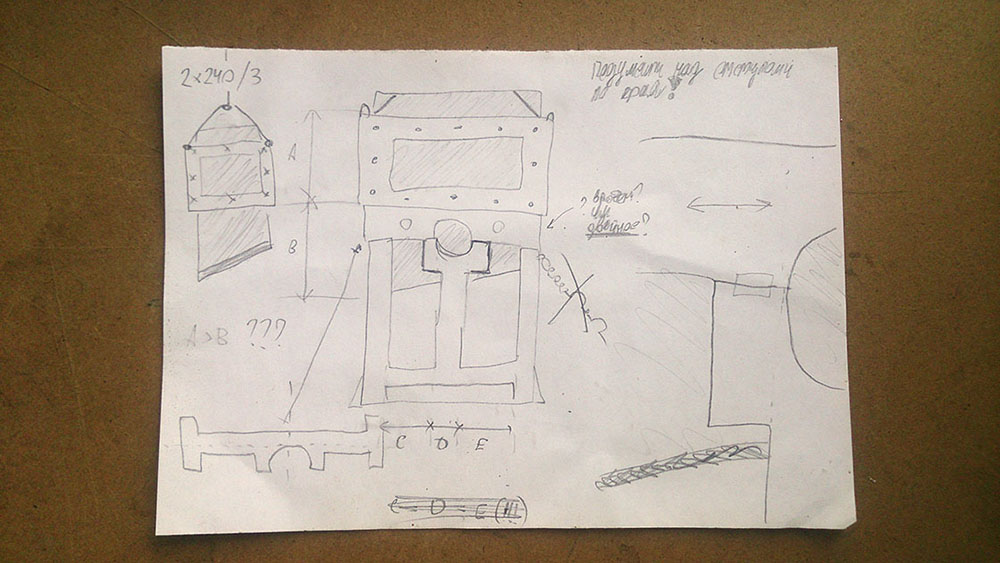 An illusion layout and key secret mechanisms were designed in early 2014. Precise drawings were ready by the end of 2014, and work started. Highly skilled craftsmen get down to developing technological processes and 4 Grandis Guillotine illusion sets manufacturing in early 2015. It became obvious the product is innovative, a patent examination was carried out and documents for obtaining a patent were prepared.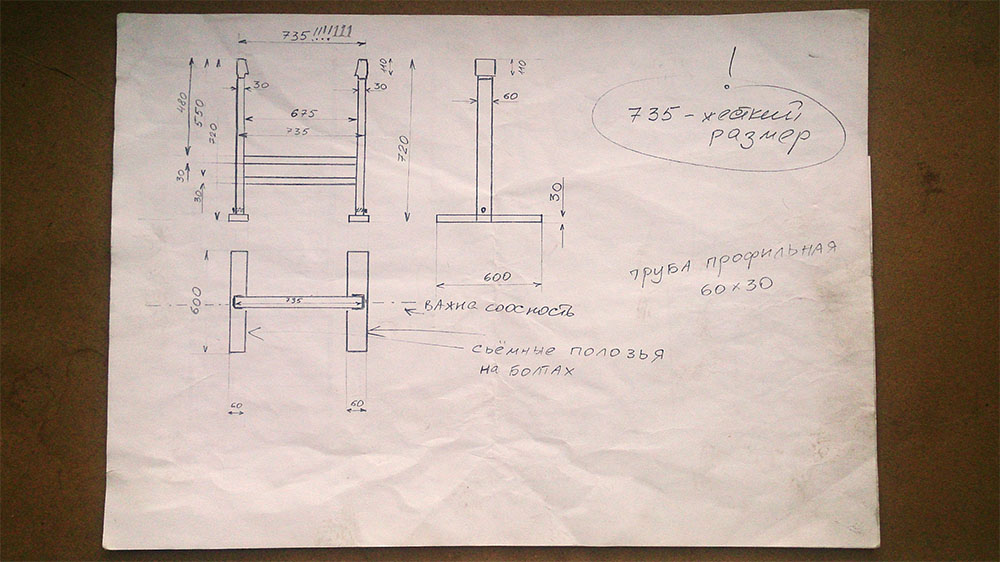 Creation
The construction began with the "skeleton" building: it was decided to use a metal profile pipe, being veneered with wood for both construction ease and reliability.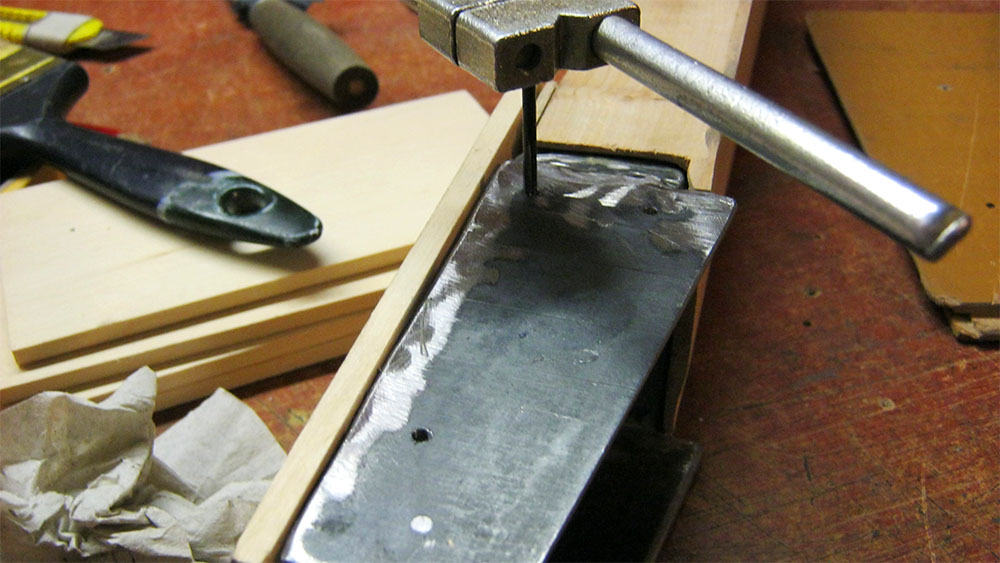 Thanks to such a design, high-speed assembly/disassembly, and more importantly, reliability, have achieved. The illusion device is both strong and stable, which is very important when using a spectator as an assistant.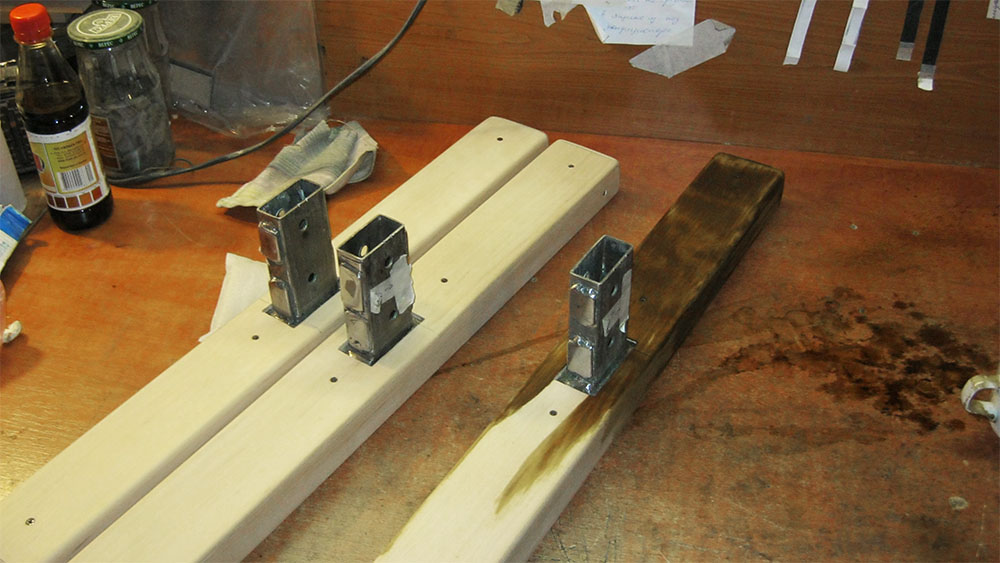 Ash is a strong tree. The wooden Grandis Guillotine yoke details are made of ash. Precise details are deeply impregnated with yacht varnish in three layers. Varnish applying - waiting until dry - grinding. Varnish applying - waiting until dry - grinding. Varnish applying - waiting until dry. The technology is both complex and long, but all the products protected suchwise will last for a long time. The final Grandis Guillotine color is called "Golden Nut". Such a noble color. And not varnished ash looked like this: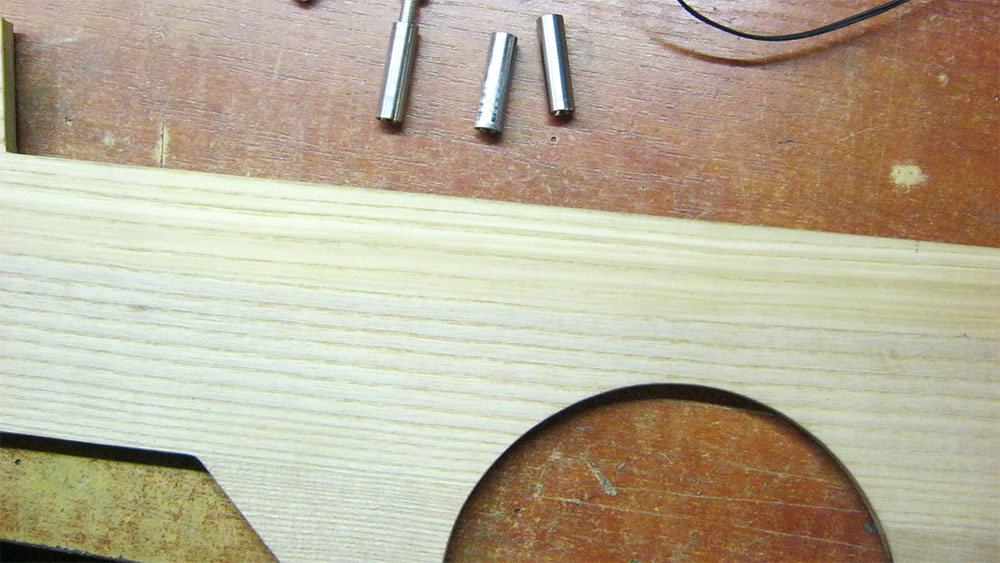 And during processing: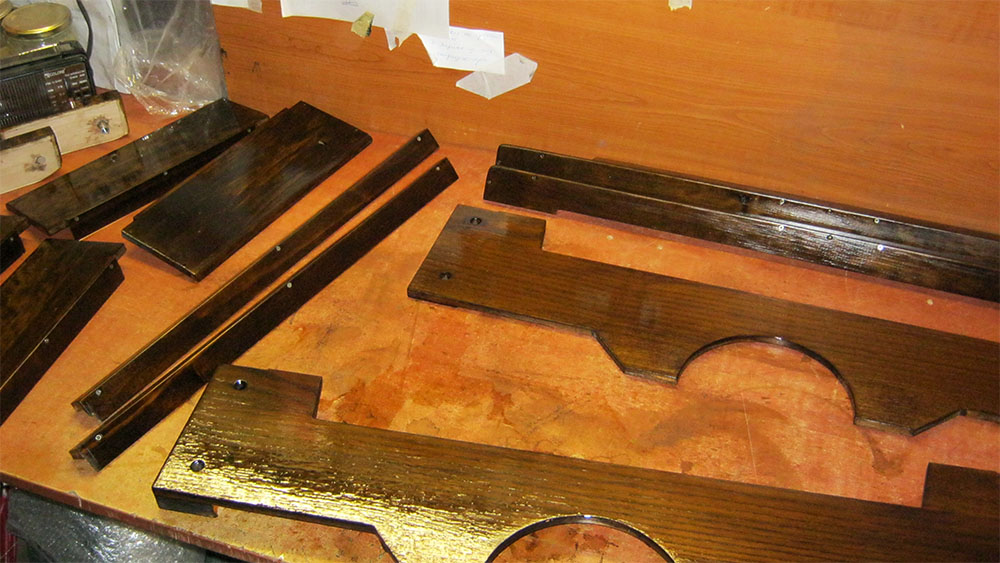 Initially, all the wooden parts are machine-tool, being made in the joiner's workshop. Next, each detail was both adjusted and ground manually during the assembly.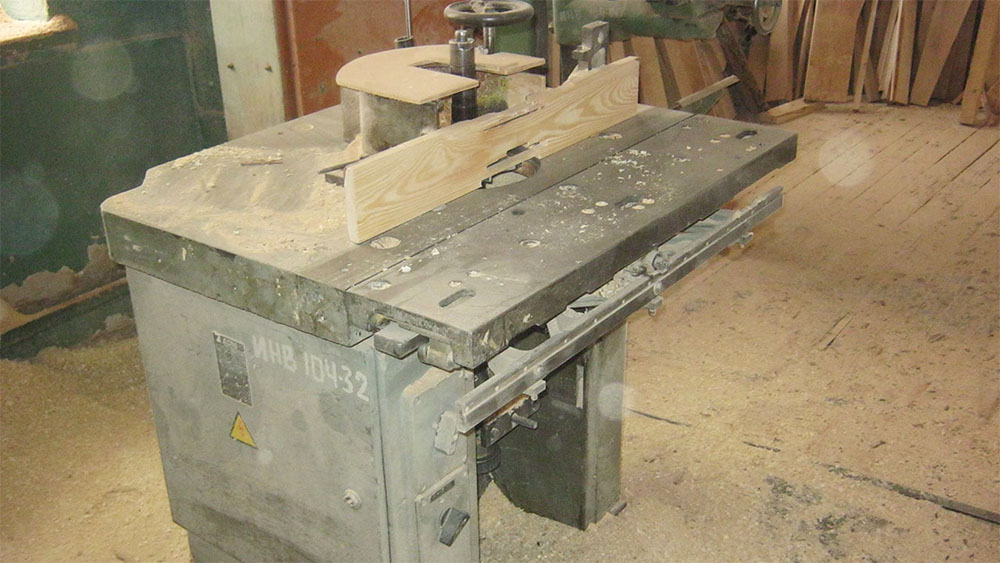 This is part of the internal mechanism. Such details are very accurate in size, being cut from steel with a laser.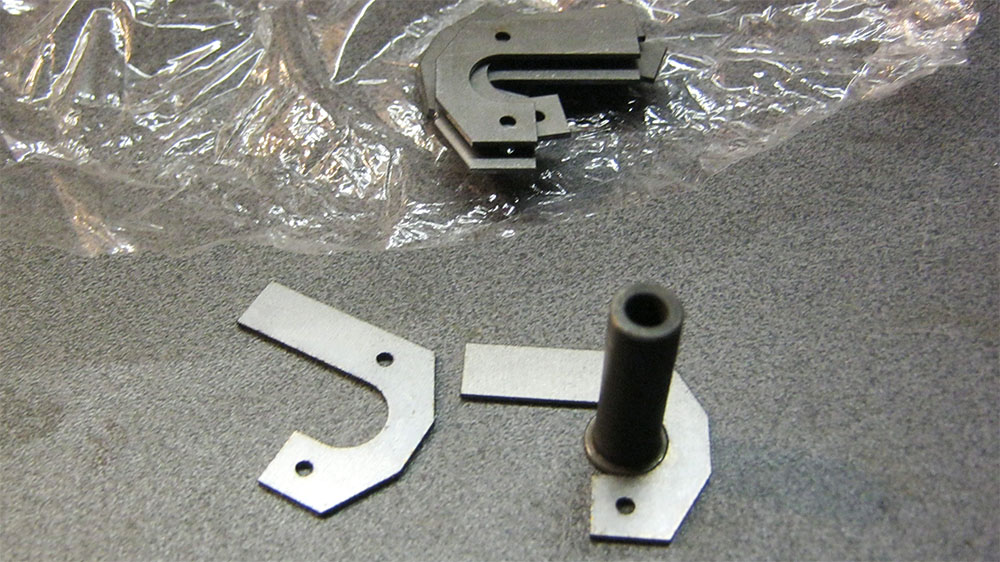 Then all the metal parts are subjected to anti-corrosion processing. An old method of bluing in linseed oil and the newest technique of chemical bluing are used.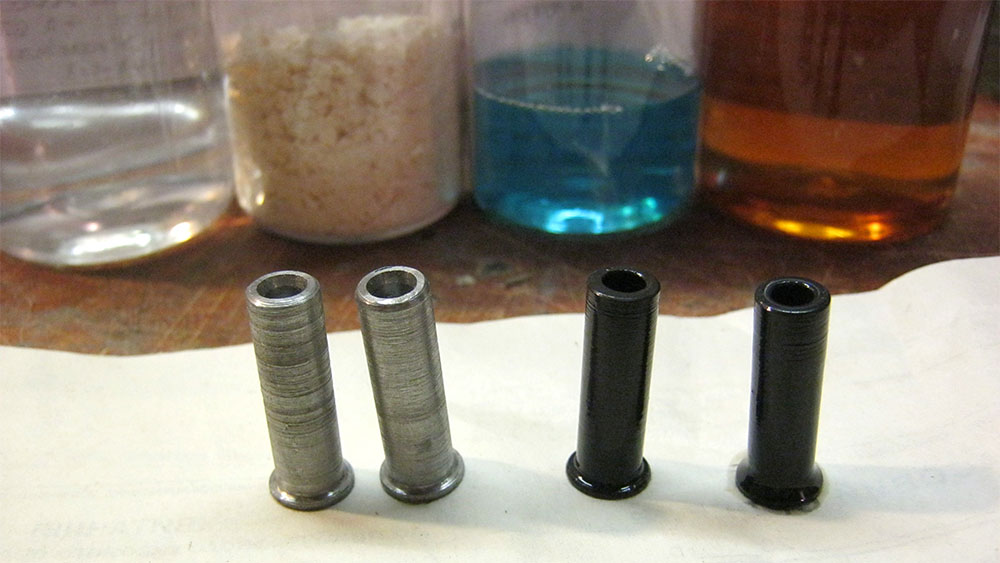 It is so important for the guillotine blade to look flawlessly. Grandis Guillotine: 100 movements - no scratches. 200 movements - no scratches. 1,000 - no scratches. The issue of blade safety is resolved. The Grandis Guillotine design has a full protection from scratches, polishing is guaranteed.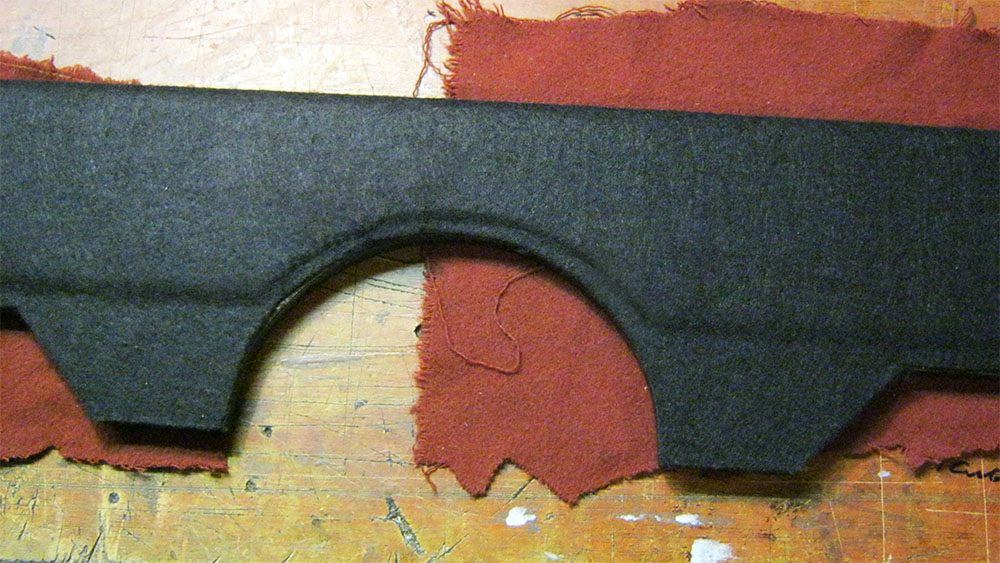 The Grandis Guillotine illusion was ready to use at the end of 2017. The first performances showed all the goals were achieved: a new stunning apparatus was created and patented, having a lot of preferences and providing a great impression on the audience.
Buy
There were 4 Grandis Guillotine sets produced in whole. The kit includes: guillotine, blade in frame, stand for the blade, two carrying cases. Mihail Mag Grandis left one set for himself, using it in his show, all the rest are put up for sale so that other illusionists could also use certain outstanding illusion.
The cost of the complete set, including carrying cases - $3'000 + delivery from Ukraine. To purchase, contact us:

fb.com/grandisguillotine
grandisguillotine@gmail.com